Hey guys :) Its been a while. Sort of :P a week or so maybe? Well, I've just been busy reading this new book I got and crocheting little heart clips for my little cousins out on the East Coast. So I was going to give you guys a how-to for a simple toque/beanie pattern, but I figured since it is getting close to Valentine's day, why don't I teach you guys how to crochet little hearts instead?! They're pretty quick if you know how to crochet the simplest stitches. So here's the pattern:
-yarn: you can basically use
anything,
worsted weight is good if you want a sort of thick heart, but if you want a nice delicate and lacy looking one you could even use embroidery floss/friendship bracelet string.
-crochet hook: for worsted weight use no less than 4.5mm; for anything thinner, use a four, or if you're using embroidery string a 3.5 is good for a nice lacy look.
-tapestry needle (just a thick needle with a big eye)
Start: Tie the yarn onto your crochet hook, ch3, ss to first st.
1: Working into the loop, dc, tc, dc. 3 sc, tc. 3 sc, dc, tc, dc; next ss into the loop, pull the yarn out and tight, next cut leaving a fairly long tail (about 3' long). Weave the ends in with the tapestry needle, or if you're going to attach them to something like clips, you can use the tail to sew it on with. And you're done! This is what they sort of should look like after you're done: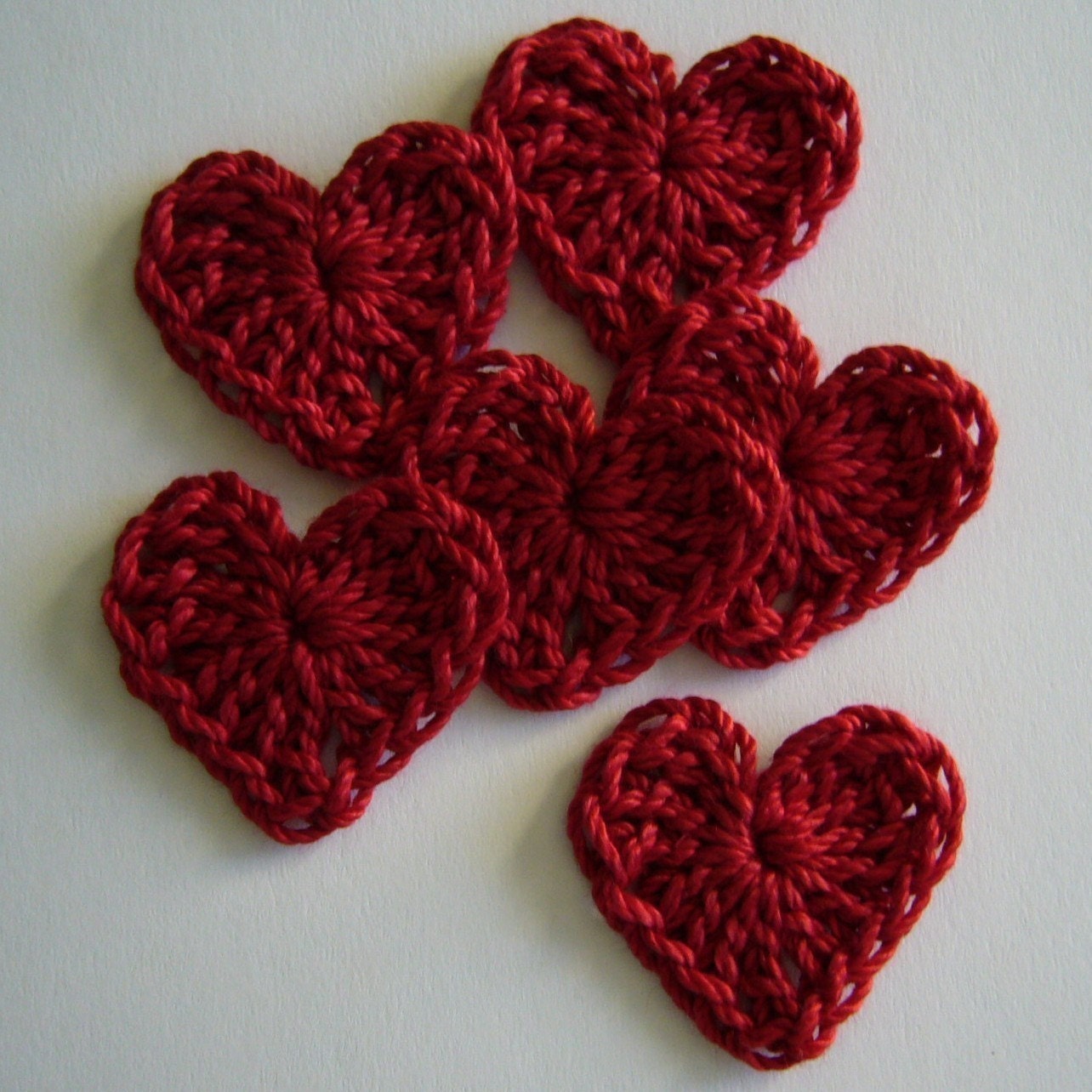 Hope you guys enjoy that, make some for a friend or family member for Valentine's Day! :)
Until next time!
-Morgan <3
P.S.
Happy Valentine's day! <3